Discover Nakara Spa
Ayurveda is a holistic system of healing which was developed among the wise sages of ancient India around 3,500 years ago. It emphasizes establishing and maintaining a balance of the life energies within us, rather than focusing on individual symptoms.
Ayurveda recognizes the unique constitutional differences of all individuals and therefore recommends different courses of therapy for different types of people. While two people may appear to have the same outward symptoms, their energetic constitutions may be very different and therefore call for very different remedies.
Nakara Spa's philosophy is to give our guests the most rewarding treatments based on Ayurvedic techniques. By encouraging health from within, our holistic and all natural treatments rebalance and rejuvenate the body and spirit.
All spa treatments are based on Ayurvedic principals. Using only natural spa products, we have made a sincere and dedicated effort to present the essence of Ayurveda in a new light, simplifying it to make it suitable for today's health needs.
Our team of caring therapists are all highly trained and qualified to offer the most appropriate treatment programs for your needs. The luxurious and peaceful surroundings of each treatment room add to the overall enjoyment and comfort of each treatment. Join us at Nakara Spa for sublime comfort and caring health therapies.
For more details, or to make an appointment or please call spa reception at 053-252 101 or write to us at . We look forward to welcoming you at Nakara spa, open daily from 11:00 a.m. to 8:00 p.m. Last appointment is 6:00 p.m.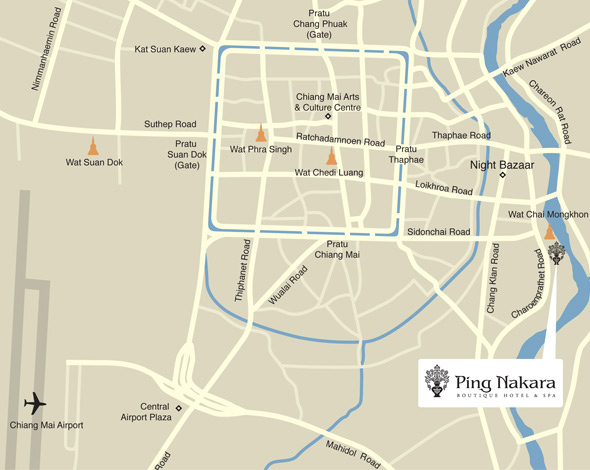 Download a PDF map and contact sheet to print and take with you.